Automotive Industry
25.08.2022
The automotive industry is one of the fastest growing industries. Reliability, fuel economy and cost reduction continually drive automotive component manufacturers to innovate in design, materials and manufacturing processes. New innovations in the electric vehicle industry require keen attention to detail.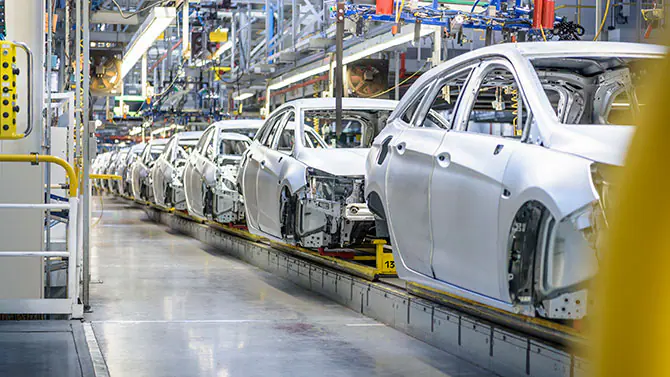 OGP multi-sensor measuring systems offer reliability, speed and accuracy with the possibility of integrating 3D CAD models and are thus an ideal solution for measuring various types of components for the automotive industry. Manufacturers of these components can rely on these measuring devices for many decades, as the OGP company celebrates its 77th anniversary this year.
The systems can be equipped with a whole range of touch, scanning and laser sensors, which are adapted for different types of production. This will make it possible to ensure complete measurement even of shape-complex components. OGP machines give you the capability to measure all features of a part through a variety of probes and sensors as well as the ability to integrate new sensors in the future, meaning your automotive component measurement is adaptable to allow room for your business growth.
Using our technologies, you will be able to measure a wide range of parts, from the smallest (such as connectors) to large parts (such as engines).
OGP solutions geared toward the automotive industry include:
SmartScope Flash & CNC – a universal device for measuring various components
SmartScope SP – a device designed for optimized performance when using a scanning probe to measure profiles fast and accurately
SmartScope Vantage – the most accurate device from OGP; many Electric Vehicle component manufacturers have implemented these systems and use them daily
ShapeGrabber – a device fast and accurate to measure complex profiles without the need to create software alignments
TurnCheck – designed for the shop floor, intended for measuring shafts and other rotating components directly in the production environment