Measuring plastics using OGP systems
16.08.2022
Measuring plastics is often a complex task. Thanks to their physical properties, plastics shrink, deform, have different colors and surfaces and take on complex shapes. It's a real challenge to effectively manage quality control in plastics manufacturing.
OGP optical systems offer a reliable and effective solution for the measurement of simple and complex plastic parts.
An example is the company Tessy Plastics that deals with the production of molds for plastic injection.
Its quality department consists of 77 employees who support quality interests in 7 production shifts, nearly 365 days a year. The quality program is a major differentiator when prospecting for new customers, allowing the company to aggressively and confidently move into new markets for customers with specific needs who require high precision. Director of Quality Mark Towers comments: "Our customers have realized higher productivity in their own plants because they know they can rely on compliant product from Tessy. Their assembly processes run better because our products are so consistent. We do that through accuracy and process control that the OGP machines help us maintain".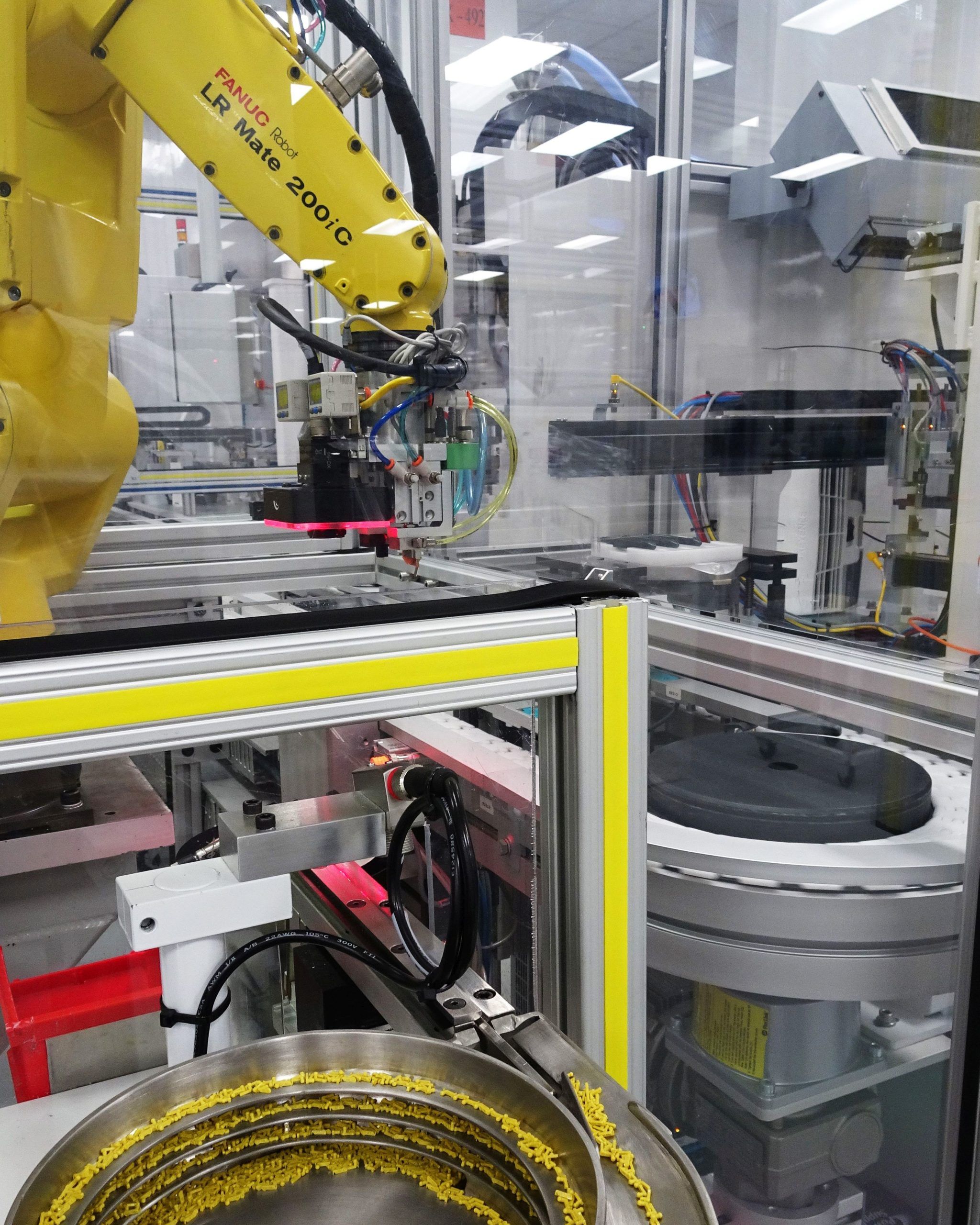 Tessy Plastics is a highly innovative company with a high degree of automation and quality control management using a method called Statistical Process Control. Currently, the company already owns 20 devices of the OGP SmartScope series. Tessy recently purchased an OGP SmartScope Vantage 450 with ZONE3® software, which fully supports working with a 3D CAD model. The device is equipped with a TeleStar® Plus laser, which enables rapid surface scanning, and a unique Feather Probe micro probe for measuring easily deformable materials. Mr. Towers adds: "the SmartScope will be utilized primarily by our tooling quality engineers for development because of its high accuracy, but it also has the versatility to be used by our production quality technicians when necessary".
Using 3D CAD models supplied by their customers, Tessy Plastics is able to compare mold tooling features directly to features on the customer engineering drawing, all without having to produce a single part. This minimizes the time and cost of adjusting and debugging prototypes.
One business segment that the company has focused on was micro-molding and micro-assembly for the medical equipment market. Holding the tight tolerances required by the highly regulated industry is the goal throughout the manufacturing process: injection molding, measurement, and micro-assembly which includes robotic pick-and-place machines located in the cleanroom production environment.
Tessy's ability to produce and measure highly sophisticated and precise micro-parts has allowed the company to succeed in new markets unreachable by traditional injection molders. "We are gaining ground in niche markets both domestically and in Europe, and OGP brand measurement systems have helped give us the precision capability to compete in those markets. The new micro-assembly orders that we win indicate we're gaining market share, usually at the expense of one of our competitors. OGP machines are very reliable. Software is rock solid. Super easy to program. Over the years, I've bought nearly 30 OGP machines – I'm addicted," adds Mark Towers with a smile.
About company:
Tessy Plastics was founded in 1973 by entrepreneur Henry Beck. At the time, Mr. Beck operated a single, small location in Elbridge, New York, focused on precision molding projects. Over the next 40 plus years, Tessy would grow from a small, family-owned molding company to a global contract manufacturer with several locations in Central New York, Virginia and China.
Systems suitable for measuring plastics are:
SmartScope Flash & CNC – universal device for measuring various parts that can be equipped with a whole range of sensors
ShapeGrabber – device designed for 3D scanning of shape-complex parts without the need for software alignment
SNAP – device equipped with a large field of view for fast optical measurements in 2D
Not sure which measuring system is best for your production? Click on the Product Selector in the menu bar to find the measuring technology that suits your needs.